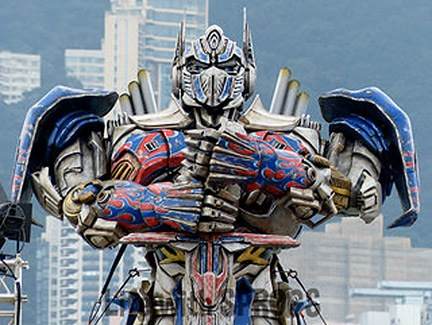 Transformer Icons Travel Around The World!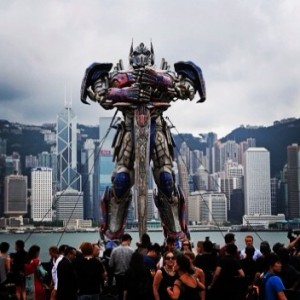 Paramount Pictures called with a challenge to produce a 28′ Optimus Prime sculpture and a 14′ Bumble Bee sculpture for the world premiers of the Transformers: Age of Extinction movie premieres. Our team at SI rose to the challenge and worked tirelessly to meet the challenging deadline. We did it! Check out Optimus as an imposing figure at the world premier of the movie. This picture was featured in the Wall Street Journal.
Also check out Bumble Bee and the movie cast at the NYC premiere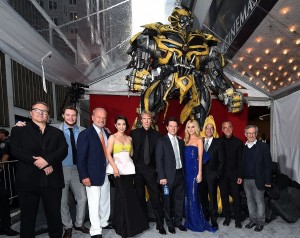 .