Julie Lancia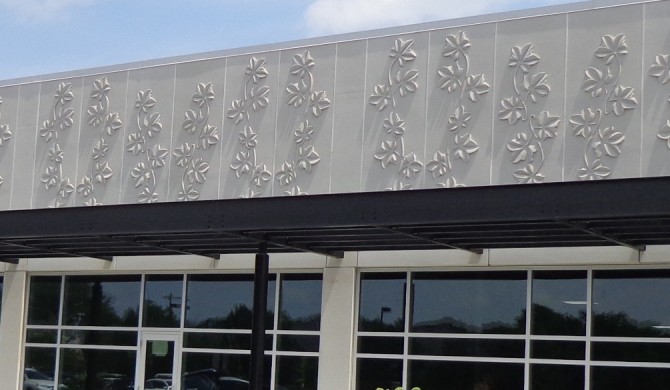 PROJECT: WHOLE FOODS MARKET
LOCATION: COLLEGE MALL, BLOOMINGTON, IA
ARCHITECT: HERSCHMAN ARCHITECTS, CLEVELAND, OH
Manufactured in our patented Acrythane Composte System, these typical 11′-6″x4′ panels covered over 2000 square feet of the building facade. These custom panels were embossed with a flowing leaf pattern providing Whole Foods with a unique and inspirational design at their newest location. Designed by the Architect and manufactured by Lance Industries/Symmetry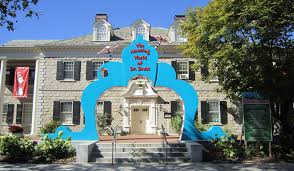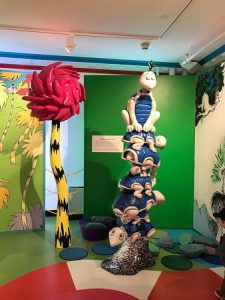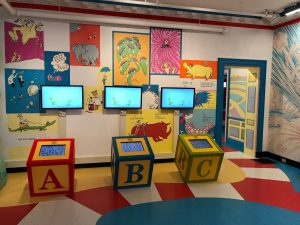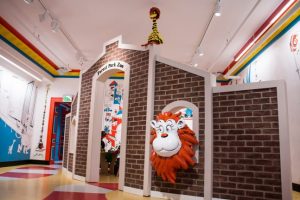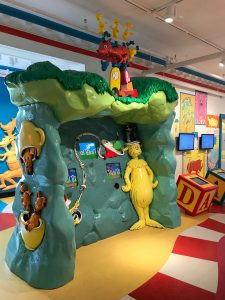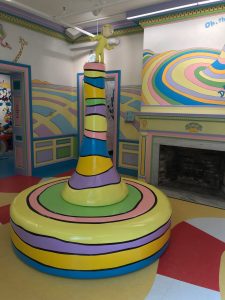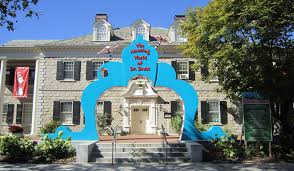 The first of its kind in the world The Amazing World of Dr. Seuss Museum opened June 2nd. Over the past 12 months we have worked with Springfield Museum President Kay Simpson and Director of Exhibitions John Simpson to create over 20 different exhibits. Ranging from an exterior archway at the entrance of the museum to recreating all of Geisel beloved characters such as Horton, the Cat in the Hat, the Lorax and Sam I Am just to name a few. Our team is proud to be part of this incredible and once in a life time project.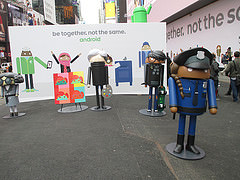 Symmetry International was contracted through Magnetic, NYNY to create thirteen themed Android characters for Google's premier event in Time Square NY. Following the tag line "BE TOGETHER NOT THE SAME", Symmetry created general characters including a Shopper, Banker, Boxer and Skateboarder as well as NY themed specific characters including Andy Warhol and the Naked Cowboy. Looking over them all, was, of course, the always familiar and iconic Andy the Android.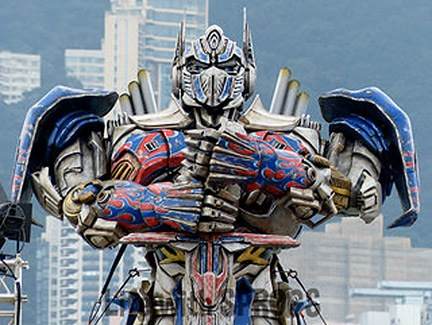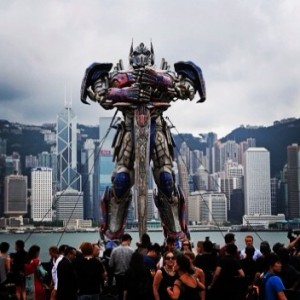 Paramount Pictures called with a challenge to produce a 28′ Optimus Prime sculpture and a 14′ Bumble Bee sculpture for the world premiers of the Transformers: Age of Extinction movie premieres. Our team at SI rose to the challenge and worked tirelessly to meet the challenging deadline. We did it! Check out Optimus as an imposing figure at the world premier of the movie. This picture was featured in the Wall Street Journal.
Also check out Bumble Bee and the movie cast at the NYC premiere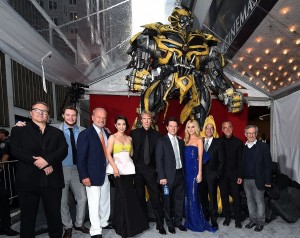 .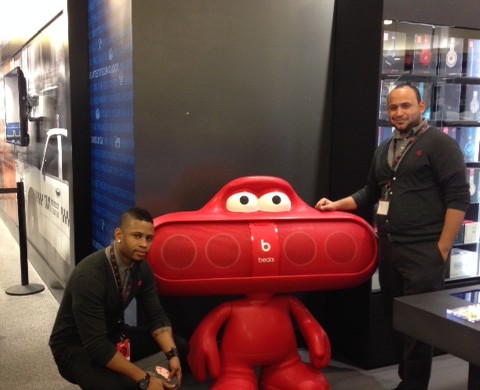 Just in time for the holidays SPG provided Beats by Dr De latest product launch a little something extra. This little guy with  lights and sound made its way into Best Buy stores all over the U.S. just in time for Black Friday. Another job well done and another crazy deadline meet!
Just off the Magnificent Mile in Chicago  Destination XL's new flagship has opened. Working with their design group Symmetry developed several products for them. Needing a large oversized logo panel  we furnished  twelve 6'x4′ custom molded, undulated faux wood panels pieced together to complete a wall of logos. The panels are cast and pass a Class 1 rating.  We also provided a custom colored simulated brick as well as a replication of a vintage bumper car.
Designer come to Symmetry International to bring their visions to life. Innovative manufacturing is what we do best!!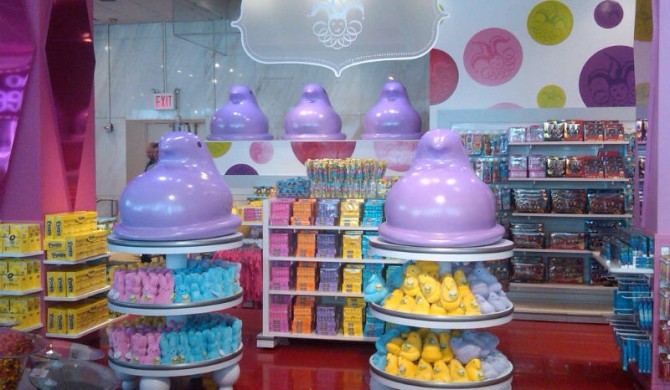 Symmetry was asked to recreate the famous PEEP marshmallow candy that we all know and love for these new feature departments at Toys R Us Times Square and FOA Schwartz.
The sculptors got right to work and the end result was a dozen multi-colored Peeps headed to their new home in New York City.
Check out them out next time your in NYC.
Featured Hospitality Projects
Tavolino
Patriot Place, Foxboro, Ma
 Symmetry was engaged to create this serpentine soffet.  Working closely with the designers and architects, SPI was able to work out all of the details and excute this riveting feature. This feature encompasses the entire bar and is approx forty foot in length. SPI specializes in solving problems and making designers' visions come to life. On time and within budget.
Ceiling Elements
The Venetian
Garfield, NJ
The compound curves and the intricate details that was the vision of the designer and owner posed many challenges on this project.  The medallions were eight feet in diameter and had to be created out of lightweight material for ease of installation as well at load restrictions in the ceiling construction. Repeating scrolling details lined each side of the ceiling as well as a ribbed cornice detail that criss-crossed the curved ceiling. From concept to completion SPI once again delivered solutions to complete this project on time and within budget.
Decorative Exterior Panels
Standard Restaurant
Albany, NY
Manufactured in our Acrythane Composite System, these decorative exterior panels were designed and created to retrofit an existing space for the new Standard Restaurant at Cross Gates Mall, Albany, NY. Each panel is 22′ long by 6′ wide and were manufactured in two sections and installed in less than a day. The brushed metal trim around the perimeter was utilized to hide all the mechanical fasteners.The versatility of the ACS allowed the designer to determine all the undulations of the panels as well as branding one of the panels with the restaurants Martini logo.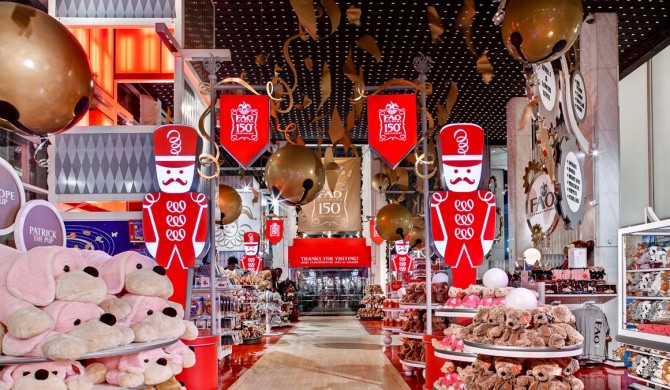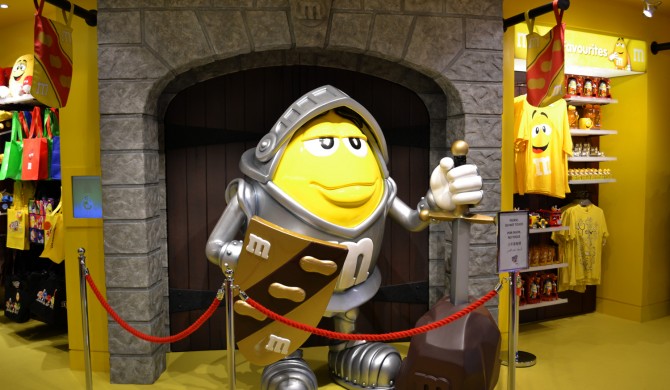 M&M's World London England
---
Client:Mars Retail Group
---
Mars's fourth M&M's World store, and their first outside of the United States, opened in June 2011 in London's Leicester Square, as the world's largest candy store at 35,000 sq. ft. (3,250m²). The $20M, four-level world occupies the ground floor, mezzanine, and two basement levels of the W London hotel, in the heart of London's theater district. 
Symmetry International was tapped to supply 12 characters for this project. After successfully working on the New York Times Square location SPI has become MRG's go-to company for their icons. Manufacturing everything in our Lincoln, RI facility provided easy access for MRG's brands teams  approval process. Our expert  engineers, sculptors, painters and production crews worked non-stop to meet a fast-tracked schedule.  After completing this mammoth task all of the characters were crated to make the journey overseas.  In London our design team and art department were on hand to insure a seamless installation. In the end a wonderful combination of companies and crafts people delivered an incredible destination for visitors in London.  Red as a tower guard, Blue as a British spy driving an Aston Martin, Yellow as a knight, Green as a princess and the whole group crossing Abbey Road—provide photo-ops unique to this brand in this location. Next time your in London…check it out!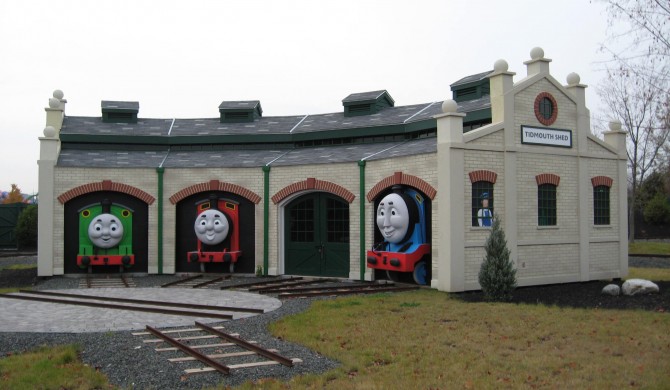 When Six Flags obtained the licensing rights to Thomas The Tank Engine, Symmetry International was challenged and contracted to transform their basic plywood maintenance buildings into branded Thomas the Train stations. 
At multiple locations from New England to California, Symmetry furnished and installed the exterior faux brick panels, architectural trim, train sculpts and Q-line sculpts. Scheduling was not an issue as the panels and sculpts were pre-finished in our facility and installed in less than a week.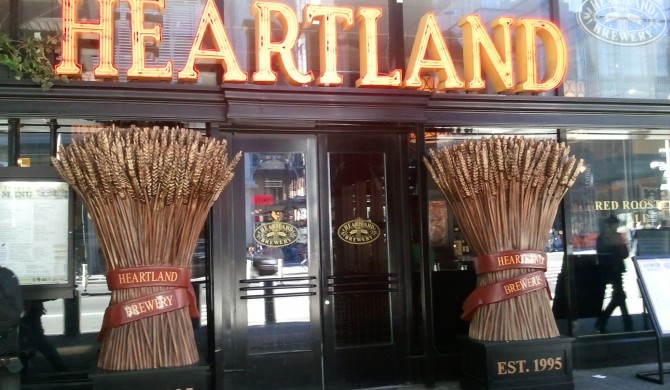 Heartland Brewery, located at the Port Authority in NYC, wanted to create a unique entry to capture the essence of their brand and also allow customers the ability to creatively view all of the different brands of beer they offered. Symmetry recreated the entry wheat sheaths on the exterior and incorporated lighting into their logo. On the inside, twenty five custommolded simulated barrel heads uniquely depicted all of the beers the brewery offered.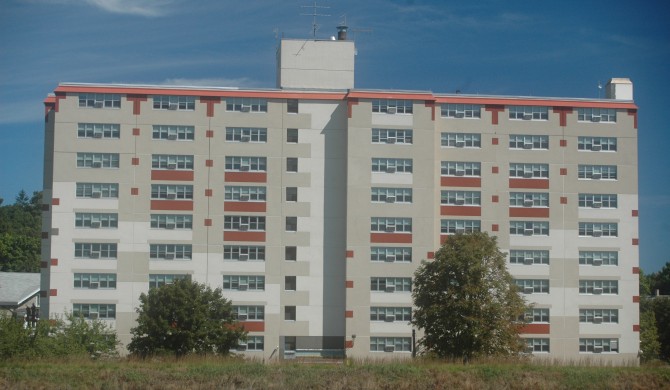 BEFORE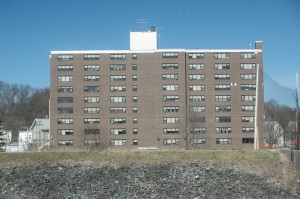 AFTER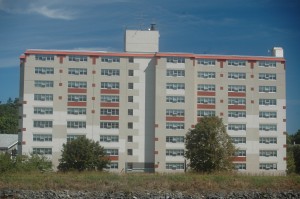 The residents of St. Germain Manor and Crepeau Court in Woonsocket RI are enjoying a warm and draft free building. Twenty-first Century innovations in exterior wall construction enabled Symmetry to perform and install a new exterior façade including all new windows. Occupents of the building remained in their units during installation of the Elf's panels averaging 9'x 23'in size. All the time allowing tenants to come and go as they please during construction. The project comprised of 80,000 sft of Eif's panels with a total of 556 panels.